75kW Slip Ring Fed Wound Rotor Motor Control - For Steel Rolling Mill
---
MCW were asked to produce a control system for 75kW slip ring fed, wound rotor induction motor that was being used to drive a steel rolling mill via a Radicon gearbox. At the heart of the system MCW used the Fairford Synergy intelligent soft starter to provide a controlled soft start and soft stop for the motor. The motor was very old and the client had previously been using an ageing "stator rotor starter box" with oil cooled rotor resistors. The new control system formed part of a larger machine upgrade, however the client was keen to keep the existing gearmotor and general mechanical arrangement.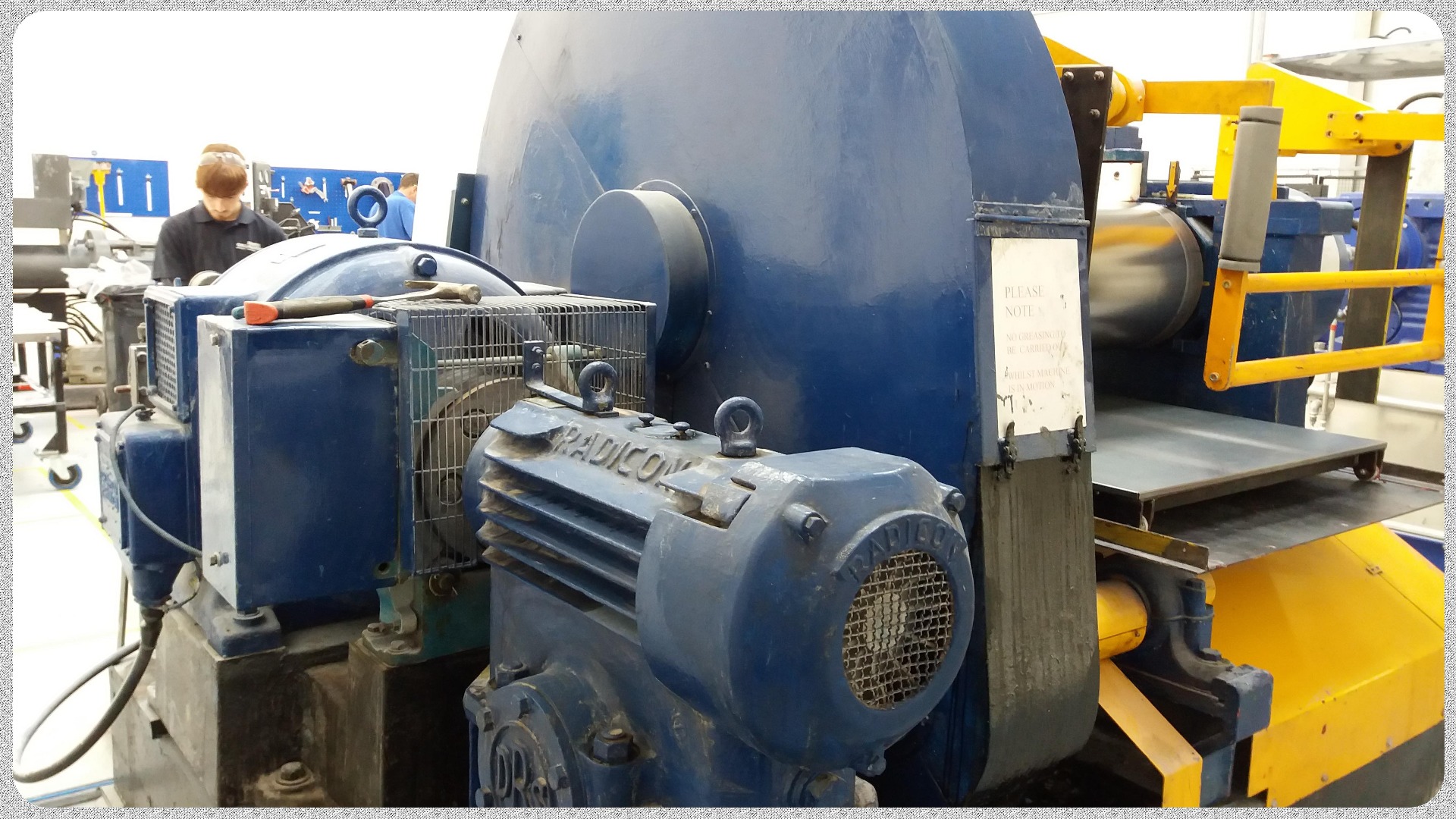 MCW worked closely with Fairford Electronics (the manufacturer of the Synergy soft start) to size an air-cooled resistor bank that was then mounted within the main control panel.  The resistor bank will be in the motor's rotor circuit via rotor mounted slip rings during the motor starting phase only, this helps to ensure a nice soft start for the motor which reduces machine mechanical stress and ensures minimum mains supply current draw during start. This also ensures optimum torque performance during motor start. Steel rolling mills are a notoriously difficult start. The rotor resistor bank was protected from overheat by a specially selected, adjustable thermal probe. The probe was positioned within the resistor bank and the trip level was set during system commissioning.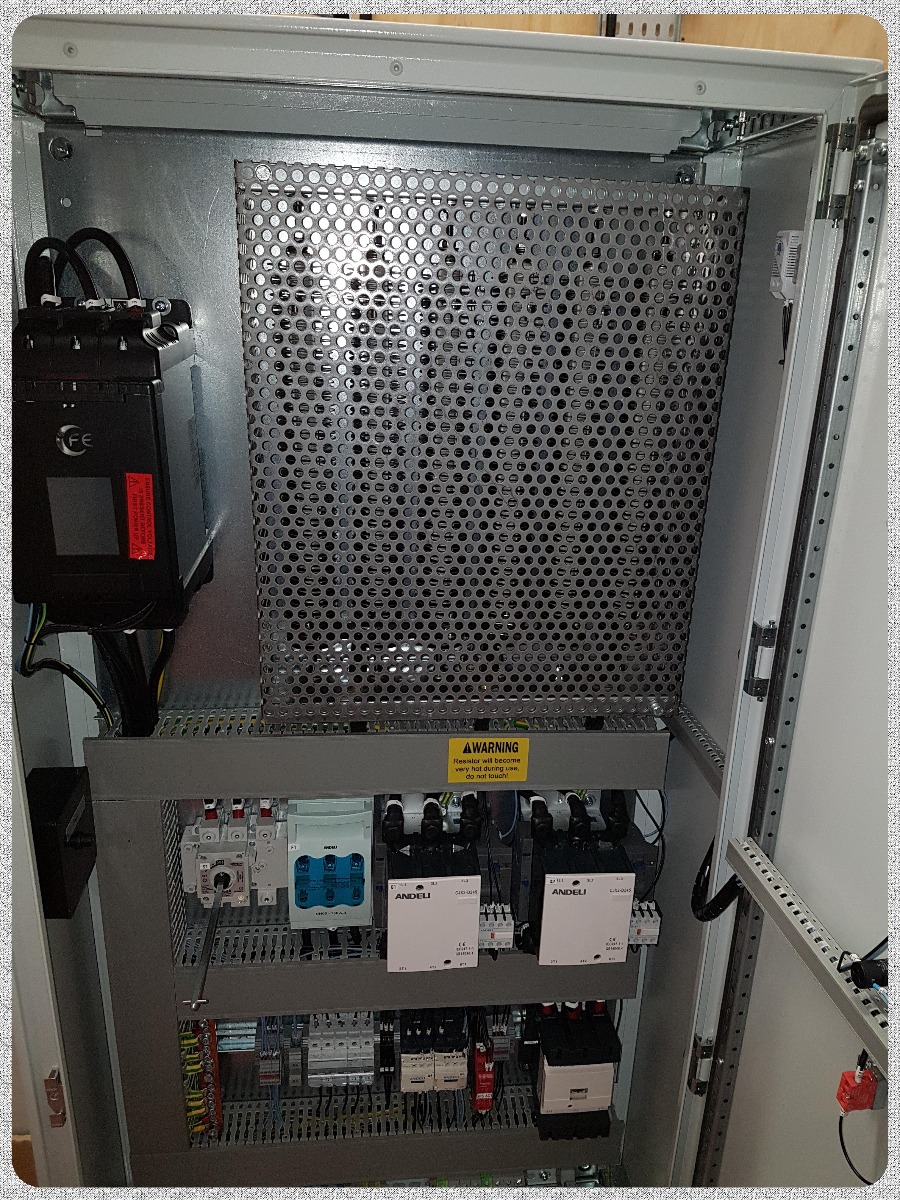 The control system incorporated a high integrity (SIL 3) emergency stop circuit which was controlled via a two channel Schneider safety relay. If any of the several emergency stop buttons positioned on and around the system, were pressed power was removed from the system via a double contactor arrangement, with built in redundancy. With its English language LCD, the Synergy soft start offered excellent operating and diagnostic information during set up and commissioning. Operation of the machine was kept as simple as possible on instruction from the client, a simple stop start button arrangement front panel mounted.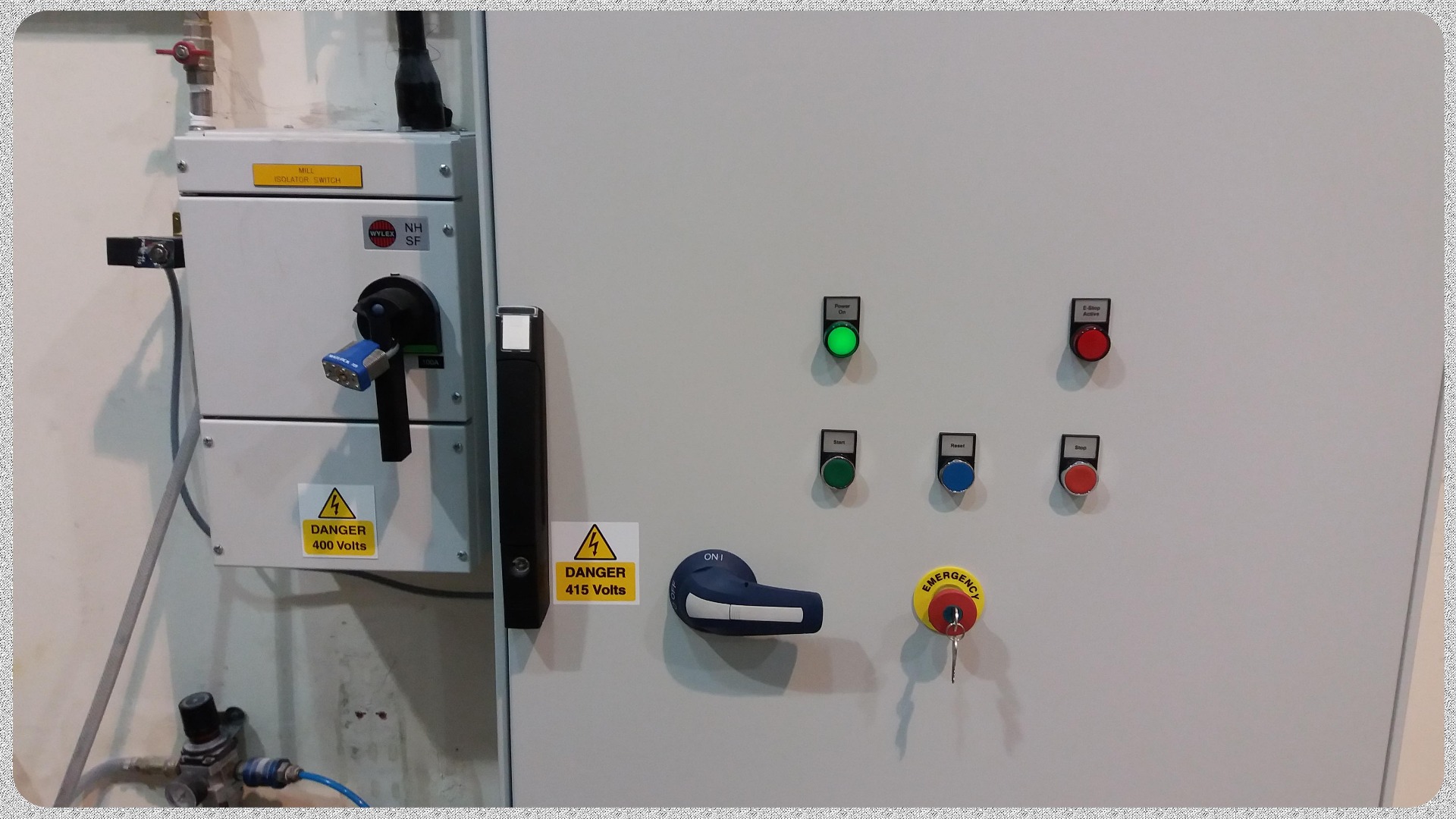 After commissioning the system worked well and the client realised a reduction in mechanical stress during machine start, along with some energy saving due to lower peak current demand charges from his energy supplier.
Thanks for reading our case study, if you would like more information please don't hesitate to call us on +44 (0)1686 688948 or visit our contact us page
---